Hylen and Sand
Hylsfjorden is located in the north of Ryfylke, and branches off Sandsfjorden. Maybe one of the most hidden treasures in Ryfylke: The fjord has a rich history as one of the most important trade routes between the east and west during the 17th century. Hylsfjorden ends in the village of Hylen, the location of  Hylen power station.
On a cruise in Hylsfjorden we experience magnificent scenery, idylllic settlements, exciting stories and local foods from Suldal and Ryfylke. Lunch is included in the price. It may be a good idea to anticipate buying lunch while in Sand, or bring your own food.
We bring along a local guide who shares insights about life in the fjords and the surrounding settlements. On our way back, we stop by the charming beach village in Sand that boasts of white wooden houses, markets and great experiences along the shores of the fjord. Estimated stay in Sand is 1 hour.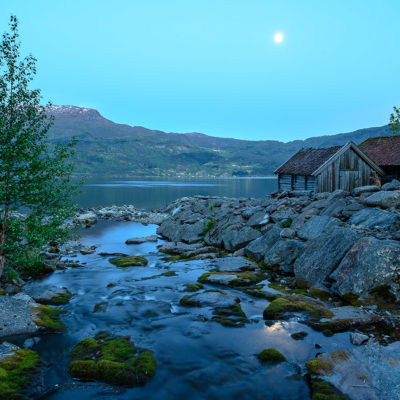 Weekdays:
Wednesdays in July.
July 7th, 14th, 21th and 28th
Time:
2 hours from Sand
5 hours from Hjelmeland
Departure from:
Judaberg, Grønvik, Hjelmeland, Nesvik, Jelsa, Foldøy, Hebnes, Marvik, Ropeid and Sand
Departure:
09.30 from Hjelmeland (Vågen)
10.30 from Sand
For all arrivals, read more.