Ryfylke's hidden treasure
Hylsfjorden is located in the north of Ryfylke, and is a branch of Sandsfjorden. It is one of the most spectacular fjords in the region, where it cuts through high mountains and idylllic settlements. Today, this fjord may be one of the best hidden treasures in Ryfylke: The fjord has a rich history as one of the most important trade routes between the east and west during the 17th century. Hylsfjorden ends in the village of Hylen, the location of  Hylen power station. The power station is protected, and part of Northern Europe's largest hydroelectric power building – Ulla Førre.
Local guide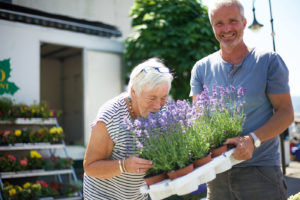 We bring along a local guide that share stories from the villages and farms along the fjord, and from the time the fjord was an important trade route between the east and west.
Local food
During the trip we sample a selection of locally produced foods from Ryfylke. This is included in the price. However, you may want to think about bringing a snack for a full meal. Especially for those who come aboard south of Suldal. Note the information about the opportunity to buy dinner at Ryfylke Fjordhotel.
News 2022 – Musicial experience
On the way in towards Hylen, we have a big surprise this year; we get a musical experience by Erik Aldner. Erik Aldner is from Suldal and is an internationally known saxophonist, musician and composer. Look forward to experiencing him somewhere in the fjord.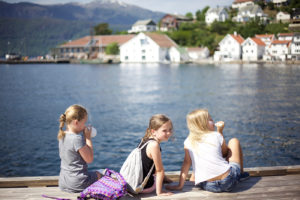 Cruise to Hylen and Sand
On a cruise in Hylsfjorden you will experience the magnificent scenery, idylllic settlements, exciting stories and foods from local producers in Suldal and Ryfylke. On our way back we stop by the charming beach village in Sand. Among white wooden houses, produce markets and genuine experiences by the foot of the fjord. Sand offers local specialty shops, cafés and beer gardens by the fjord. It is also possible to join a village walk through the city center. For more information about the town, visit the Suldal website.
Sand is also the outlet of the 22-kilometer-long Suldal salmon river. The town is known for its wild salmon, and you can experience Sandsfossen and learn more about the wild salmon in Norway's first salmon studio just a 10-minute walk from the town center. Here is also "Hess Bridge", a well-known architectural walkway across the river, Suldalslågen.
The Museum of Ryfylke
This season, The Museum of Ryfylke has a huge offer for our guests. Our passengers get half price on the entrance ticket to the exhibition in Nesasjøhuset / Ryfylkemuseet's headquarters on Neset on Sand.
Price adult NOK 30,-
Price children NOK 15,-
Family price NOK 75,-
News 2022 – Dinner at Ryfylke Fjordhotel in Sand
We stay on Sand for two hours. During this stay it is possible to buy dinner at Ryfylke Fjordhotell. The menu is the fjord hotel's salmon plate with boiled new potatoes and vegetables. For dessert you get chocolate fondant with raspberry sauce & vanilla ice cream and coffee. Dinner can be ordered when you buy tickets for the trip, and then you are assured that the food is ready when we arrive at Sand. The price is NOK 320 for adults and NOK 160 for children.
Trip information
Departures
Saturdays in July.
July 2., 9., 16., 23. and 30.
Departure times
09.00 Grønvik (Fister) Return about 16.45
09.05 Sæbøvåg (Fogn) Return about 16.35
09.10 Judaberg (Finnøy) Return about 16.30
09.20 Halsnøy (Ferry key) Return about 16.20
09.45 Hjelmeland (Vågen) Return about 16.00
09.50 Nesvik Return about 15.55
10.00 Jelsa Return about 15.40
10.00 Foldøy Return about 15.40
10.05 Hebnes Return about 15.40
10.10 Marvik Return about 15.40
10.55 Ropeid Return about 13.00
11.00 Sand Return about 13.00
We are docked approximately 2 hours at Sand before returning. Return from Sand about 15.00.

Guiding
Local guide in Norwegian.
Prices
Adult NOK 749
Child NOK 149,- (ages 4 – 16)
Price for travelers from Ropeid and Sand
Adult NOK 499,-
Child NOK 49,- (ages 4 – 16)
Price for dinner at Ryfylke Fjordhotel
Adult NOK 320,-
Child NOK 160,-